Welcome to my site digitaltoolcase.com
My name is Chris and I'm an SEO Specialist, Affiliate Marketer, Blogger with a great passion for the Web and all the Web Apps that are emerging in the last few years.
I am very fascinated by all the new SEO Tools and Digital Marketing Tools based on Artificial Intelligence (AI), I believe they can increasingly help freelancers and StartUps to improve their productivity.
I like to focus especially on tools for Bloggers, which give the possibility, even to less experienced ones, to optimize their work and grow very quickly.
Digitaltoolcase.com wants to be a real "toolbox", a collection of the best SEO, Affiliate, and Digital Marketing tools in general.
I try to talk about them as much as possible by trying them firsthand in order to create truthful and detailed reviews.
In many cases, they are just born and innovative tools at the same time, with the classic initial bugs but at the same time with the convenience of being able to buy them with a Lifetime Deal (lifetime license), paying a very little amount of money.
In other cases, however, they are well-established tools and already among the most used by professionals all over the world.
If you have any suggestions for improving this project, please let me know through the Contact page!
Certificates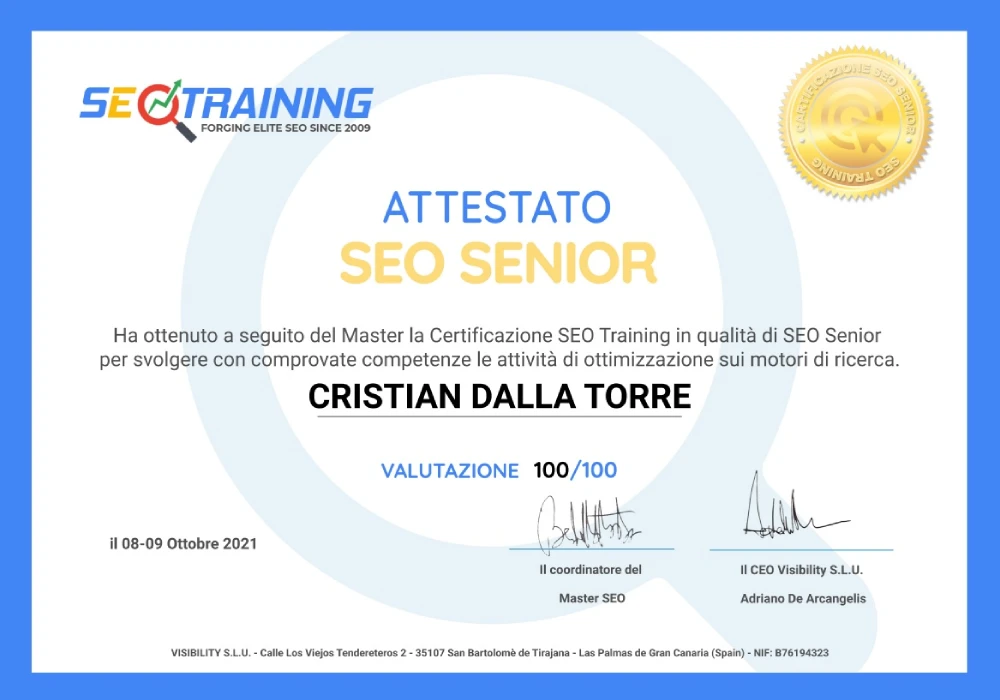 In 2021 I obtained the Senior SEO Certification by participating in the MasterSEO, one of the best training courses in Italy organized by Visibility S.L.U. by Adriano De Arcangelis.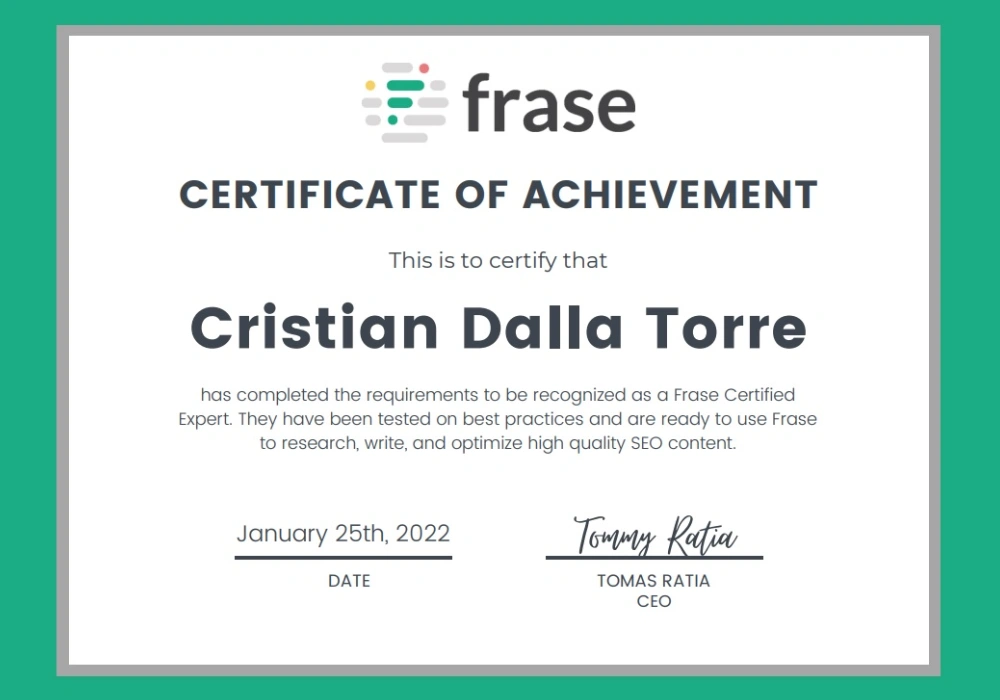 Frase.io is, as of today, the tool around which my SEO work revolves, especially for research, creation, and optimization of content aimed at positioning on search engines.